Happy National Cocoa Day!!!
Other than your traditional way of celebrating with a delicious mug of hot cocoa!
How about a Hot Cocoa Cupcake??
Yes that is right and here it is nothing more scrumptious!!!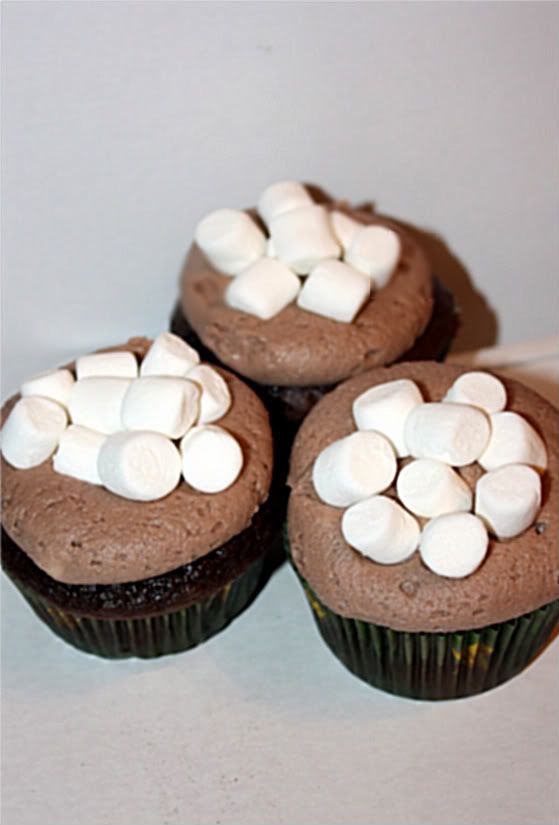 Here is what you need to do!! Treat your babes when they come home from school today ;)
Bake your favorite chocolate cupcakes~
Add 2 tablespoons of Hershey's cocoa &
1 packet of your favorite hot chocolate packet (I used Swiss Miss) and mix
before you add your cream.
Pipe the icing onto your cupcake and top with mini marshmallows!
Sprinkle a little hot chocolate mix onto the top of the marshmallows too if you wish~
Peace, Love & National Cocoa Day~