Warning! As the title of this post reads "Do NOT bake these cookies on an empty stomach"!
Peanut Butter Cup Cookies
These cookies are so great to bake during the Holidays because how many the recipe yields! It does take a little work, more mental if you ask me, you need to control yourself ;) when you have to open all the Reese's peanut buttercups while the cookies are baking, so you are ready to put into the cookie when it comes out of the oven. These little muffin/cookie treats are basically chocolate chip cookie dough minus the chocolate chips, baked in a mini muffin pan and then you have a Reese's mini cup pressed into the center.
Here is the recipe I use~
2 Bags of Mini Reese's Cups
mini muffin pan
cooking spray
For the Batter~
2 1/2 cups all purpose flour
1 teaspoon baking soda
1/2 teaspoon salt
1 cup unsalted butter, room temperature
3/4 cup light brown sugar
3/4 cup granulated white sugar
2 large eggs
1 ½ teaspoon pure vanilla extract
Preheat the oven to 350 degrees
In a separate bowl put your flour, salt & baking soda together and gently whisk it together so it is blended well.
Cream your butter in your mixer or with your hand held mixer. Add the sugars and beat about 2 mins, add your eggs one at a time and continue to beat until well blended then add your vanilla.
You then add your flour mix until just blended, you don't want to over mix cookie dough.
To bake~ Spray your muffin pan with cooking spray (keep your cooking spray out because you will need to re-spray the pan for the 2nd batch) Scoop about 1 tablespoon of batter into the cups. I use an ice scream scoop as shown below. Don't over fill the cups you really don't want the cookie to bake over.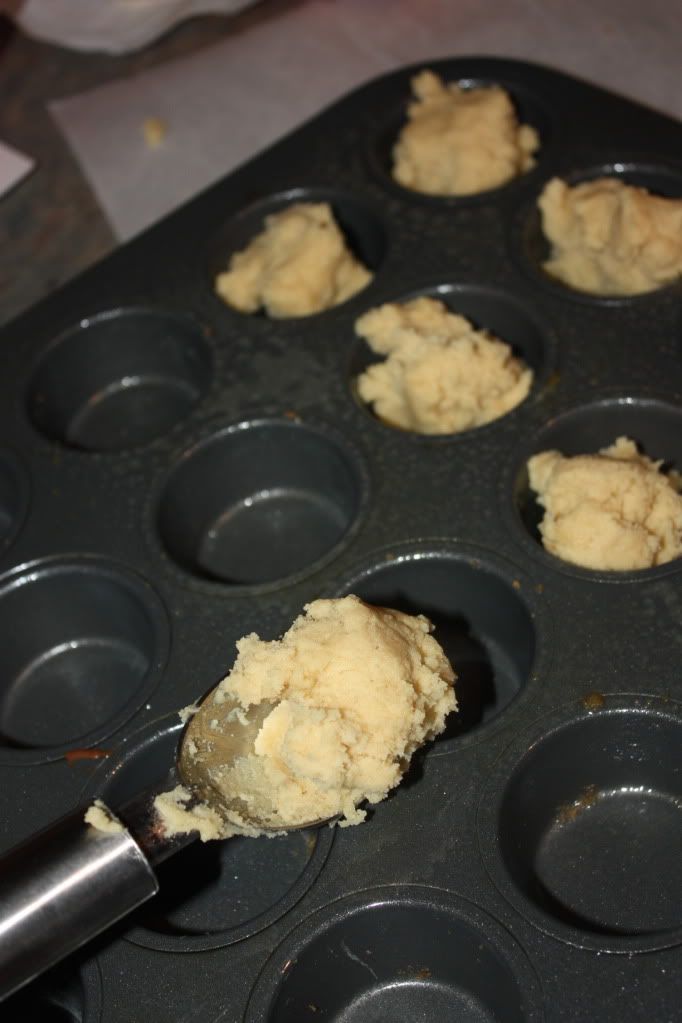 After you fill the pan cover your un-used dough with plastic and set aside. Bake for 8 minutes. While baking open your mini cups, as soon as you take the cookies out of the oven you need to press them into the center of the cookies like so;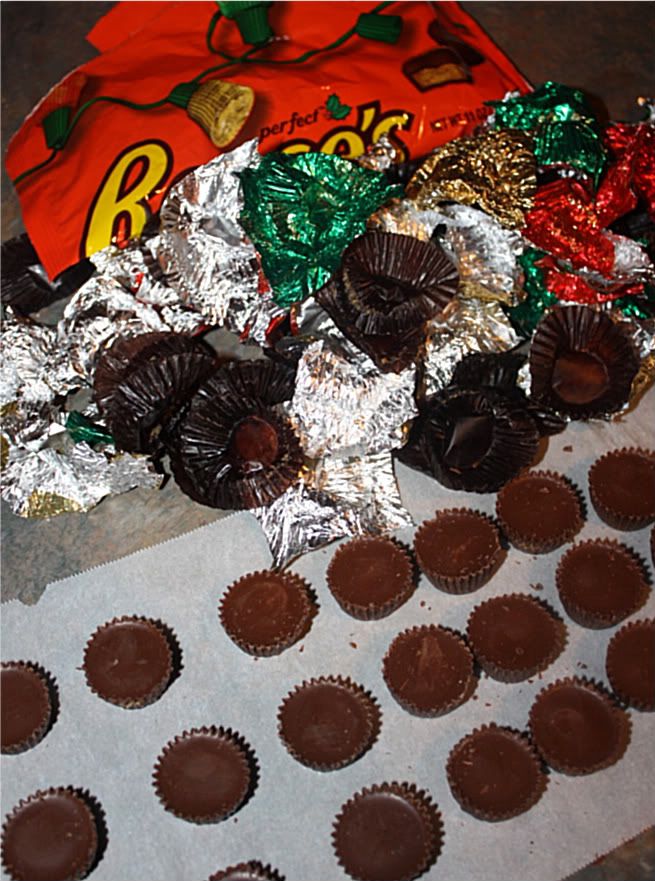 This is why I can't bake these on an empty stomach ;)
After the 8 minutes remove the pan and gently press the cups right into the center of the cookies.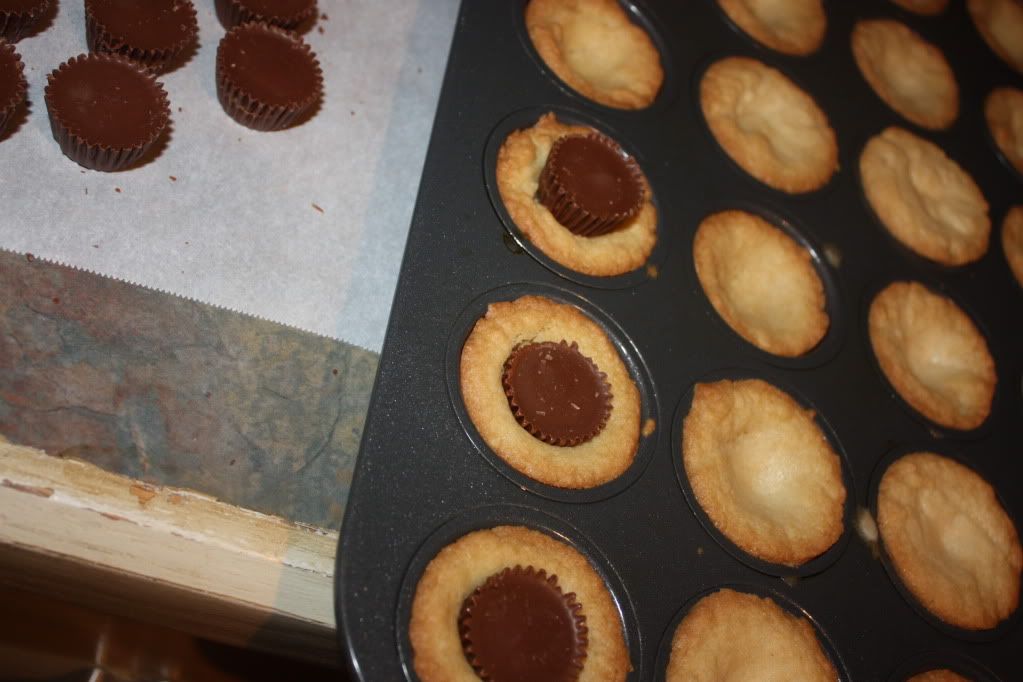 Next, put the cookie back into the oven for 3 minutes.
Remove from the oven and let cool on a wire rack it takes about 45 mins. Carefully remove them, use a knife to gently lift the side of the cookie to get the out of the pan.
Re-spray the pan and go to your second batch!
Then you have 48 of the most scrumptious treats to eat & share! Perfect in so many ways! They can be frozen too in a sealed container if you want to use them later. But I suggest baking them, keep a dozen for yourself or so for yourself and gift the rest this time of year! Great too if you need a cookie for a cookie exchange, you get 4 dozen!
Enjoy! Any questions please ask!
Peace, Love & Peanut Butter Cup Cookies~