Happy Friday! Can you believe Halloween is next week? There will be lots of Halloween & Harvest celebrations going on in the classrooms next week! Here are 2 ideas for you to make and share with your son's/daughter's classroom or when they arrive home from trick or treating next Sunday!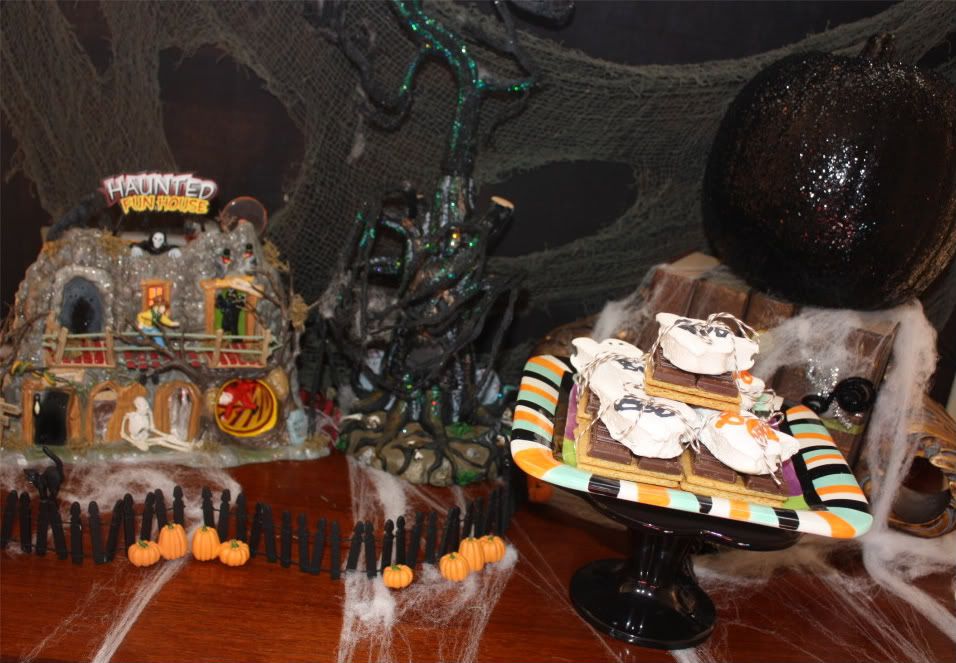 First, last year in my daughter's 4th grade class I had the pleasure to read her class a book and hand out some special treats. I picked up a short version of "The Legend of Sleepy Hollow" this book is age appropriate and all 26 of them sat quiet and attentive, which had me nearly falling off of my stool while I was ready it. Honestly, I was a little intimated to do this simply because I didn't want to bring in a book that was too young for them and certainly not one too old. So if you are looking for a tween appropriate quick Halloween book this is defiantly one to pick up~
The Legend of Sleepy Hollow book by Washington Irving
on Amazon.com
These were the cinnamon shortbread cookies I made for them~
What's the plan for this year?? Ghostly Smooooore's treats with homemade marshmallow ghosts!
Do you want to make them and share them with your little ghoul's or their class? Here's what you need~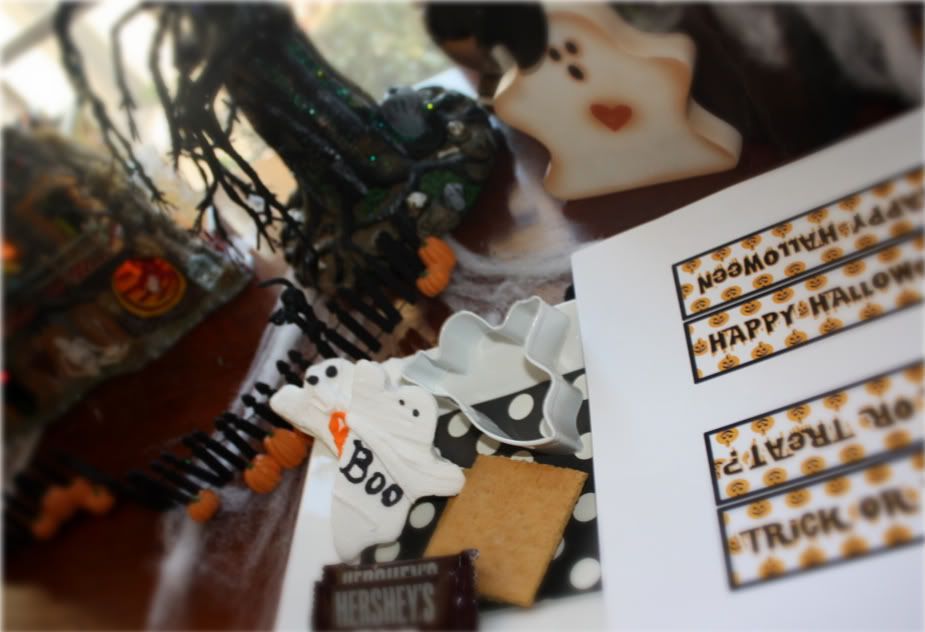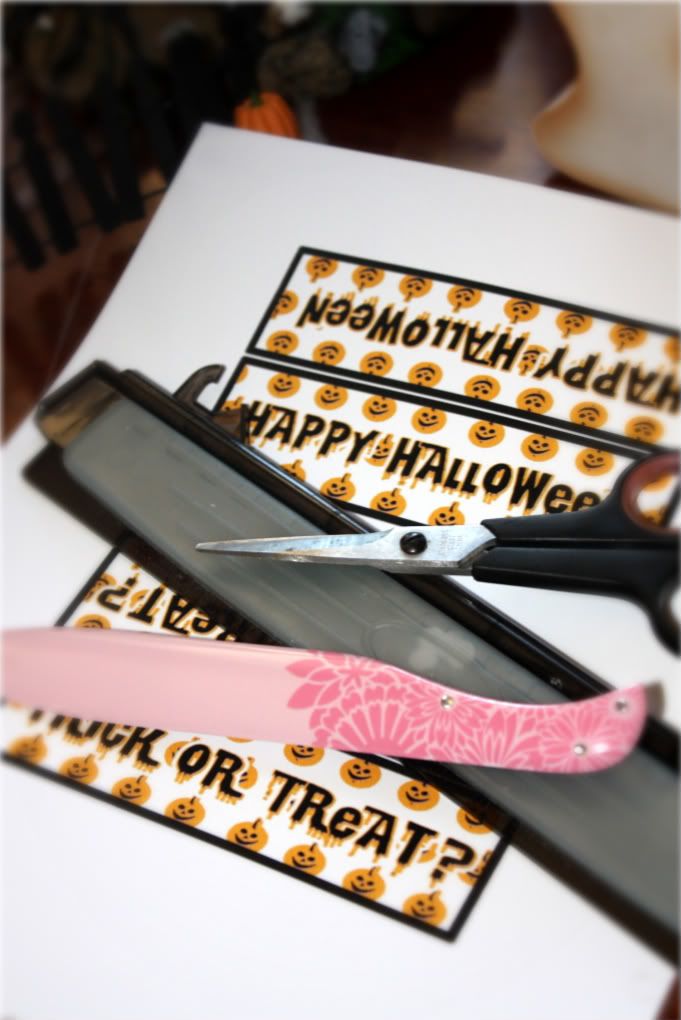 ~First you need to make the marshmallow. Don't have a recipe for it? This is the one I used from the
Food Network Marshmallow recipe
. It was very simple, not as messy as I thought it would be or as I had read from other sites. Basically if you've ever made rice krispy treats, you can make this and get it into your 13x9 pan without much of a problem. Oh and I didn't use a candy thermometer either, just went by the time in boiling in the directions.
~With the marshmallow you need a ghost cookie cutter, the one I have in the picture above is from
Williams Sonoma
.
You also need:
~Graham crackers
~Snack size Hershey chocolate bars
~Plastic snack bags
~Halloween Printables. The ones I used are from
Bird Crafts
and they are only $7 in her
Etsy Shop
! Order ~them and she will email them to you with instructions and you print them yourself!
~Double sided tape
~Scissors, a scorer if you have one does make it easier to cut & a ruler
~Black icing or edible black marker for the eyes of the marshmallow ghost
~ Bakery Twine ( mine is The Twinery)
After the marshmallow is done, as per the directions cut out as many ghosts with your cookie cutter that you can, the amount will depend on how big your cutter is. Give him eyes and write "Boo" if you wish on him and let it dry.
For the treat bags~
In the mean time get your graham crackers & chocolate bars in the snack bags. Also cut out your printables and put the double sided tape on the inside of the labels to stick to the top of the bags. Like this~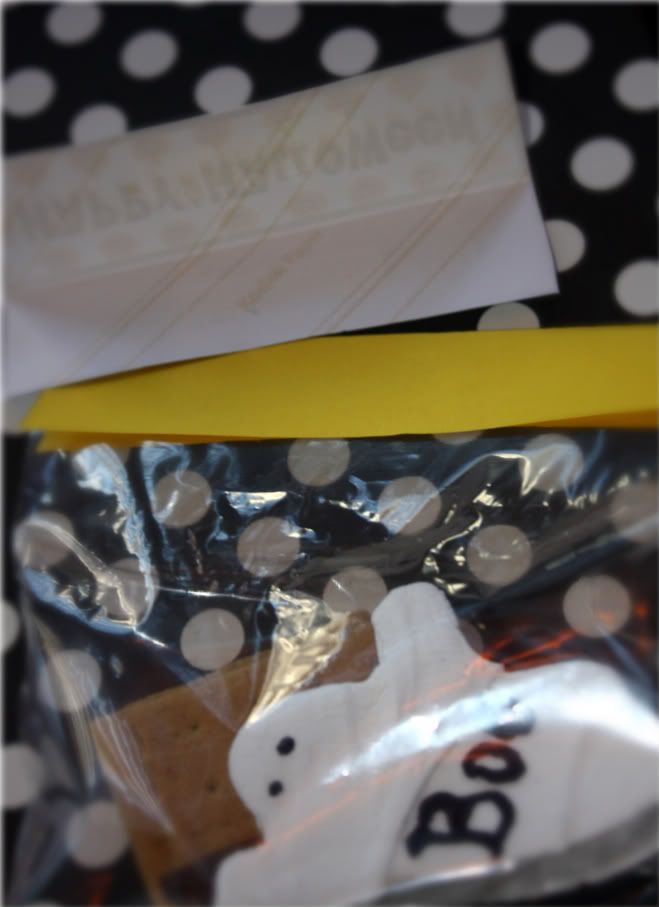 I opened the bars for my bags so these favorite treats of many are ready to go with out much work for the ghouls & goblins other than opening their bags!
Here are my finished Ghostly S'mooooores~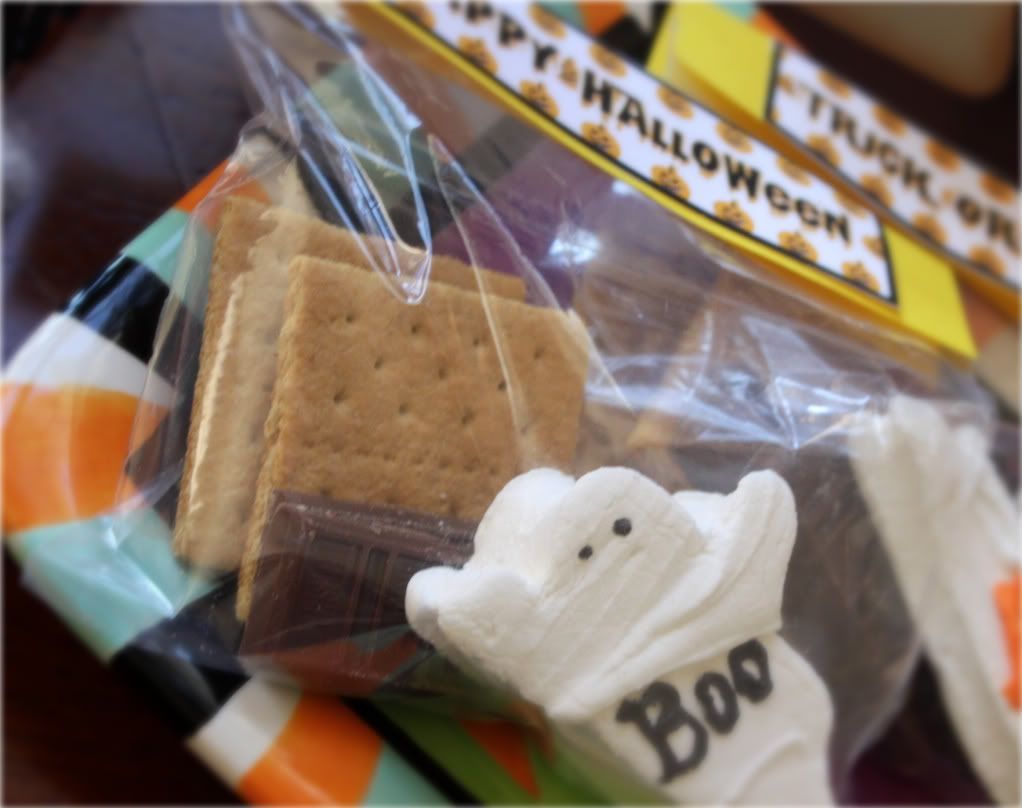 For the "at home" S'Mooooore's~
Simply stack 2 graham crackers, 2 chocolate bars, top with your homemade marshmallow ghost and tie with your twine! Hmmm a nice warm (if your in chilly fall weather) hot chocolate would go perfect with these treats after an evening a trick or treating.
A perfect ghostly treat for your ghoul's and goblins at anytime this next week! Easy and with the homemade marshmallow you put a little extra DIY love in the scrumptious treat!
Any questions or comments let me know!! Thanks!
Peace, Love & Ghostly S'mooooore's,