I love making parties more personalized with photo's of the guest of honor. For this party to "Ride the Wave" and to reflect of the last 40 years I created 3 things....photo streamers, photo collages & photo banner.
Keepin it Real with photo collages & a guest book for to leave notes for the birthday boy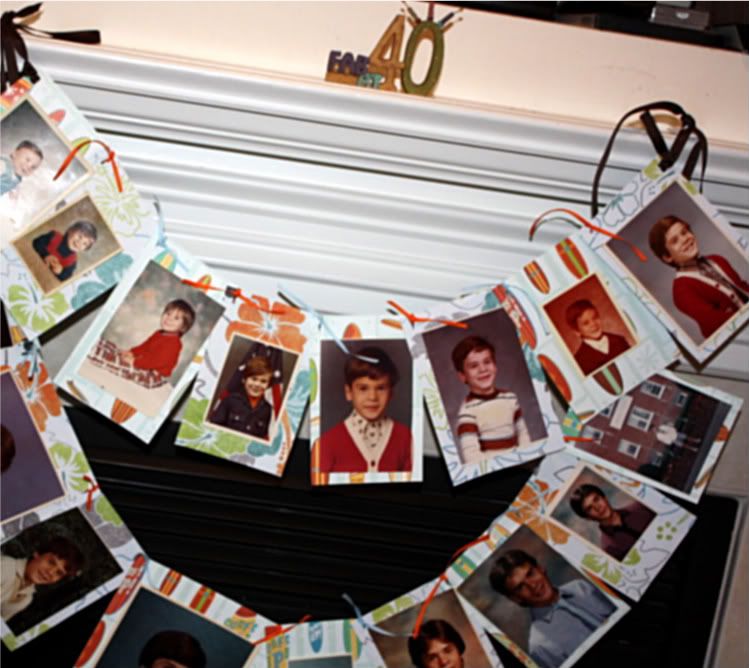 Photo banner of childhood photos
My favorite was the photo streamers I create on the computer and punch with my scallop 3" punch
that were hung all around room and behind the dessert table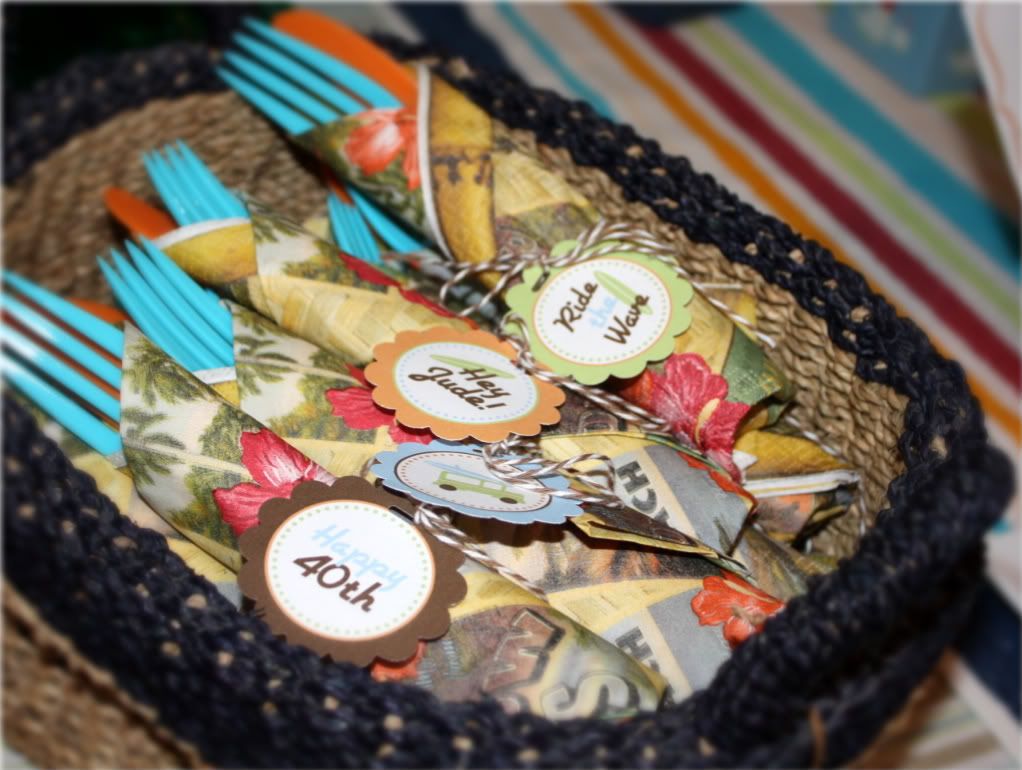 silverware roll-ups that we tied with a party circle and bakers twine from
The Twinery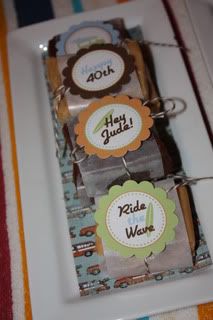 I also used my twine to tie around the fresh fudge I picked up that morning on the boardwalk with the circles
And speaking of the custom party circles & custom labels....a HUGE THANK YOU! To the bella and fabulous Kim from
The TomKat Studio
who truly was so genuine simply because she is who she is and went above and beyond what I expected. Again, I had to get this ready in about 5 days because I had to bring everything with me on vacation when we packed. I emailed her on monday with the request and they were in my inbox by Thursday! I just LOVED everything about them and it added such great detail to the whole celebration! Here are some photo's of the printables~ I even used them on the cake I loved them so much ;)
I found the beach buckets on the boardwalk earlier that week for under $5 which was great and had my 11 year old go up to the beach so I could fill them with sand to hold the signs that I attached to popsicle sticks!
So all in all, it was a wonderful time and a great theme to celebrate a person's last 40 years with many photo's and friends....we all now life is a huge wave we ride!
My thoughts are whether young or old it is a great & easy theme to have fun with~ oh and my table runner....was one of my beach towels ;) Need to keep it real and less to was more for me in the case to enjoy my vacation!!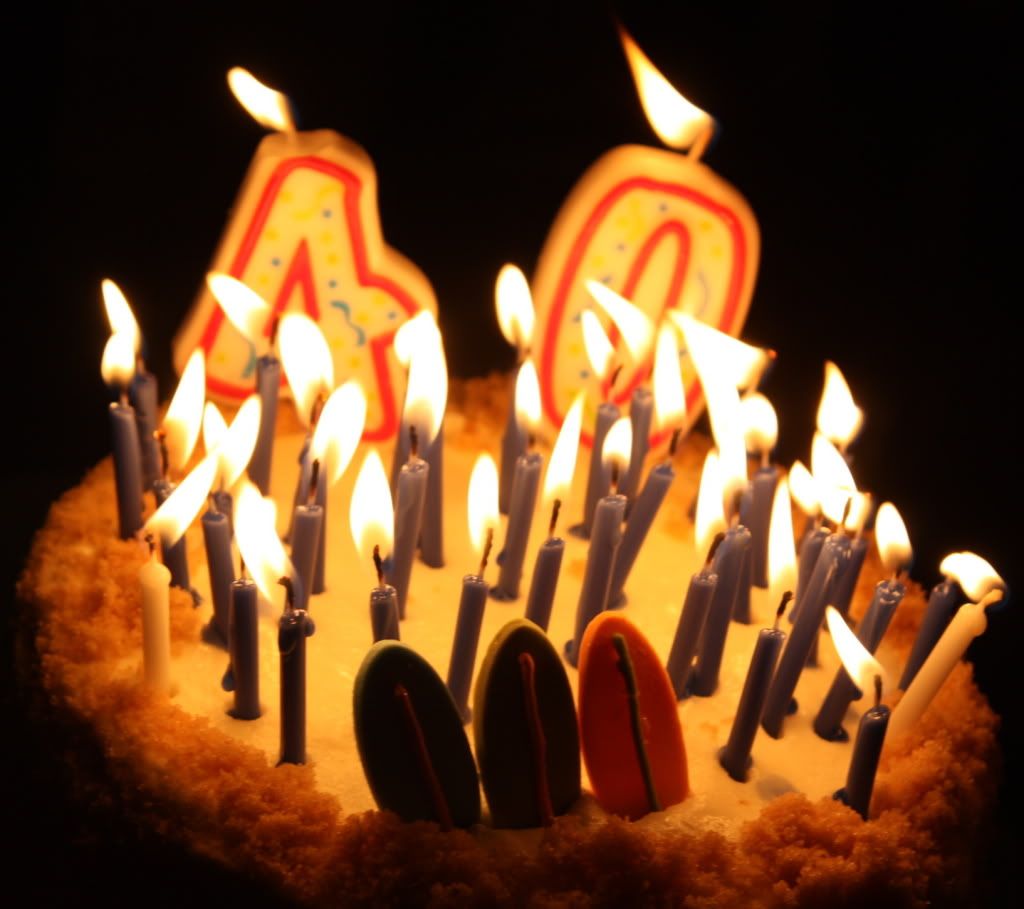 I didn't think my Mom and I would get all 40 candles lit but we did :)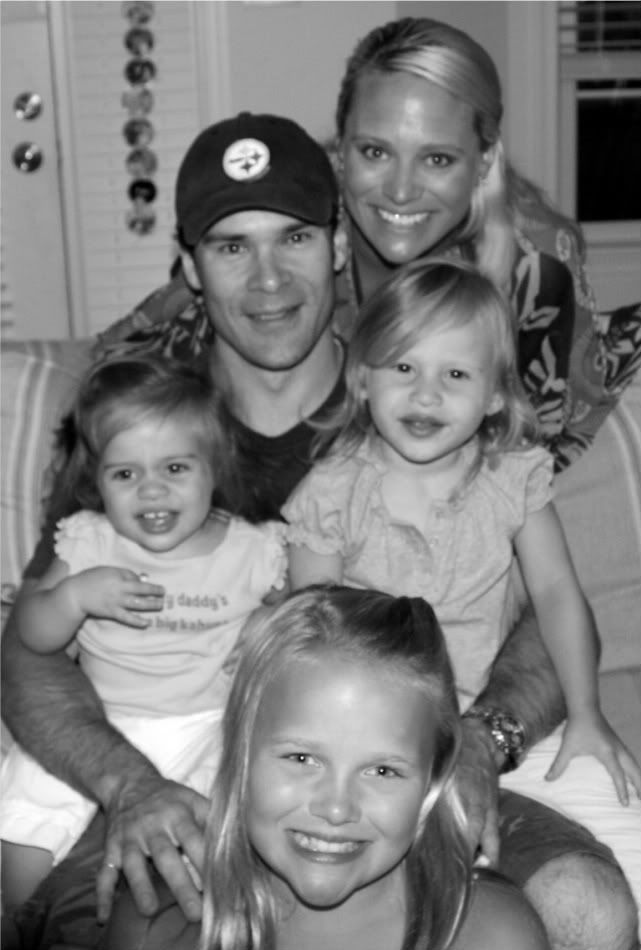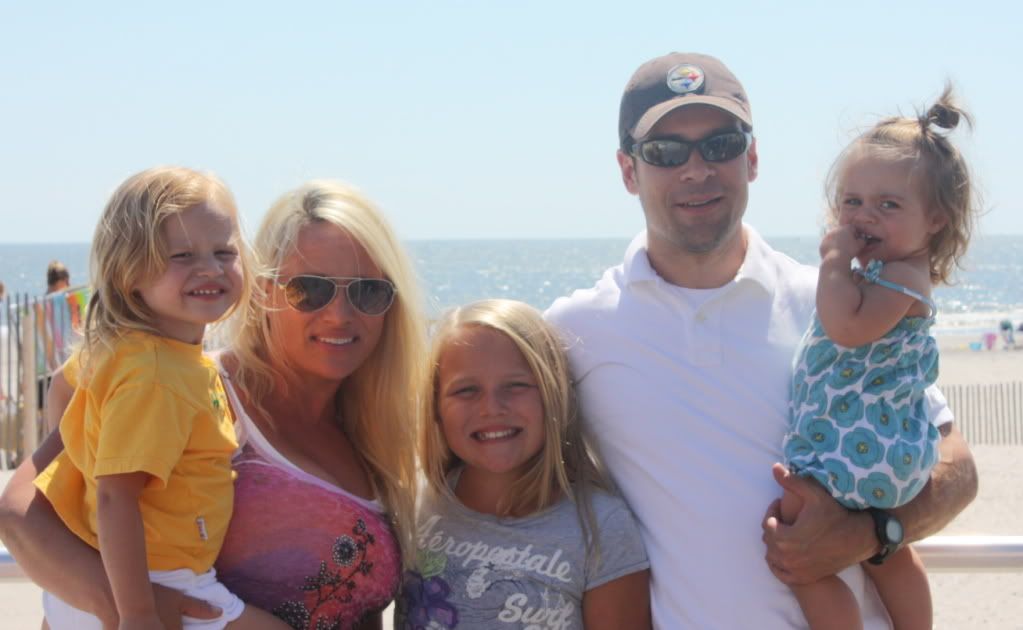 Peace, Love & I have 3 mores years until I celebrate my 10 year anni of my 30th ;),
Stacy